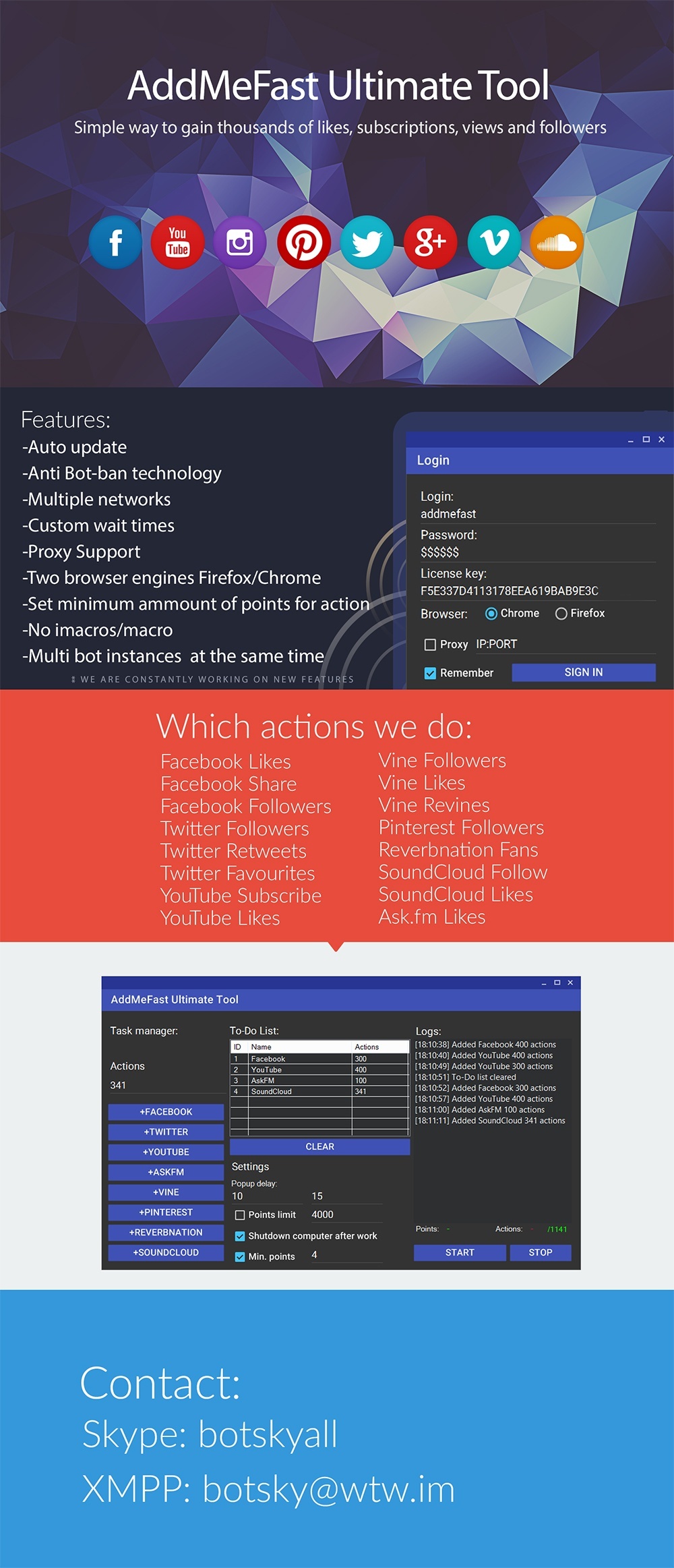 Here is social media bot v2.2.1. It is a social point software used for gaining points on sites like addmefast.com, kingdomlikes, like4like, and a couple other social point sites.
Software is beta, although I tested it and it was working with kingdom likes modules.
Pretty cool to increase your points for free on such sites. I recommend using spare accounts instead of your real twitter, facebook, etc, unless you don't mind all that crap added on your social media. For me it's not worth it just to get some points. I use spare accounts and then when I spend the points I use them on whatever social media accounts I'm wanting to boost.
Download Social Media Bot v2.2.1
https://go4up.com/dl/6d925e65861a17/SocialMediaBot.2.21.Cracked.zip